Roofing Marketing for America's Top Roofers
Get Roofing Leads Now!
It's easy, call 877-994-6645 or fill out the form below to get started.
New Roofing Marketing Leads For Less
Listings are always FREE. Hometown roofing leads are validated for quality. Hometown is the low cost, hassle-free way to get new customers!
Contractors should not pay for roofing advertising unless that advertising actually works to create new roof leads. Many roofing marketing services lock the roofing contractor into a monthly fee, regardless of the number of quality leads generated. That's risky, because you may not get any quality leads for that monthly cost. Hometown removes all the risk. Roofing companies pay for performance only. If no quality roofing leads are generated, then there's no cost.
Here's what you get with Hometown:
No cost to get started

No monthly fees

No contract to sign

Real leads are requests for estimates, not clicks

With Hometown, a real roofing lead is a request for an estimate to replace or repair a roof. Some other roofing marketing services offer "clicks". A click is not a request for roof replacement. It's a click. Roofing contractors paying for clicks or "guaranteed clicks", often get a bad deal. How many clicks does it take to get one phone call from a qualified roofing lead? A lot. With Hometown, you never pay a dime unless you get a roofing estimate request from a qualified lead.

Hometown markets roofers across their service area

Hometown helps you get found in your hometown and across your service area. Whether you have an existing website or not doesn't matter. We do all the work to build you lead generating content that attracts new customers. Hundreds of thousands of people a year find their roofer on Hometown Roofing Contractors.com. We are experts at building web content that converts searchers into roofing leads and ultimately into new customers.

100% lead tracking transparency – easily measure results

With Hometown's Lead Tracking Center, roofing contractors can login and see the name, number, date and time of every phone lead generated from their roofing advertising. Every call is recorded and can be listened to at any time, so there's never any question about what leads you've received from your roofing advertising.

Free, no-hassle way to improve your online reputation

8 out of 10 customers now read reviews before making buying decisions. For roofing contractors, this means the absence of an online reputation or a poor online reputation results in lost sales. HometownRep is a free, no-hassle way for roofing contractors to establish and improve their online reputations. Hometown does all the work to collect trusted reviews from customers that find you on Hometown Roofing Contractors. No anonymous reviews from sneaky competitors are possible with HometownRep. Every review comes from an actual customer.

Hometown is a web team that simplifies your life

Hometown is a web team that works hard to simplify your life, so you can focus on what you do best, run your business! Some lead generation services require you to write your own content. We build out all of your content for you. If you need us for any reason, our Client Care team is there for you. Hometown keeps it simple and hassle-free.

Better prices on roofing leads

The cost for a roofing lead from Hometown is typically less than a lead from other lead generation services. Roof repair leads are $14. Roof replacement leads are only $39. Hometown offers better leads at lower prices.
Get started today, risk free with Hometown's Simple and Easy Roofing Marketing Leads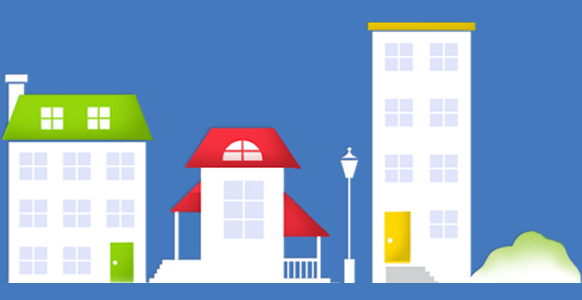 Get high quality roofing leads in your local service area!
Get local visibility across your service area on our market-leading websites, used by millions of customers to find a service provider.
Get advertising for roof replacement, roof repair, commercial roofing, metal roofs and other roofing related services.
Get introduced to new customers in your area so you can book more jobs. Pay only for introductions to real customers.