Demolition Marketing for America's Top Demo Companies
Get Leads Now!
It's easy, call 877-994-6645 or fill out the form below to get started.
New Demolition Marketing Leads For Less
With over 2 million annual customers searching on Hometown for demolition services – we offer the best place to find your company online. Hometown understands the demolition business and we specialize in generating new customers for demolition companies.
No Risk, All Reward
There's no longer any reason to sign up for annual marketing contracts with hefty fees and poor results. With Hometown, we deliver quality demolition leads for one affordable and flexible price. There's no long term contract and no initial set up fee (unless your company is deemed High Risk).
Here's what you get with Hometown:
You set a monthly advertising budget that works for you.*

Demolition clients of Hometown pay a monthly advertising fee at the start of each month and have the ability to increase or decrease your monthly advertising budget and promotion level.

*based on Hometown minimums by service and service area.

Demolition marketing with live phone leads and text leads.

Any lead generated from our demolition marketing is forwarded directly to you. Not "traffic," not "clicks," but live customers. With live leads, you book more jobs!

Grow your Demolition business with our free marketing ads and reviews.

We market your demolition company on our highly ranked, mobile-optimized website, so people searching for a demolition company will find you before they find your competitors. New customers expect to find and research you online. Hometown reviews can help strengthen your online reputation.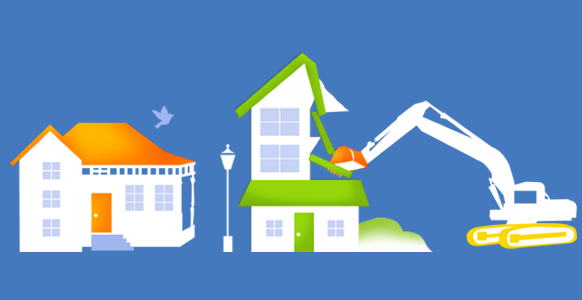 Get more new customers fast!
Get visibility across your service area on our market-leading websites, used by millions of customers to find a demolition contractor.
Get introduced to new customers in your area so you can book more jobs. Pay only for introductions to real customers.
Get your company found for related services, such as: pool removal, barn demolition, commercial demolition, concrete removal, etc.