Today, 90% of customers say buying decisions are influenced by online reviews
How do potential customers see your business?
Zero Moment of Truth (ZMOT)
Google's Zero Moment of Truth (ZMOT) is the moment when a person reaches for his/her computer, laptop, or mobile device, and starts to learn about your business.
They read reviews on your business and decide in that moment to contact you or not.
Google's large consumer study looked at the behaviors of over 5000 shoppers to understand their shopping behaviors. The result, the vast majority of shoppers use reviews, online search, and friends/family, in their path to purchase. Simply put, online reviews play an enormous role in how potential customers view your business.
Let us help you generate more reviews leading to a positive "moment of truth" for your business.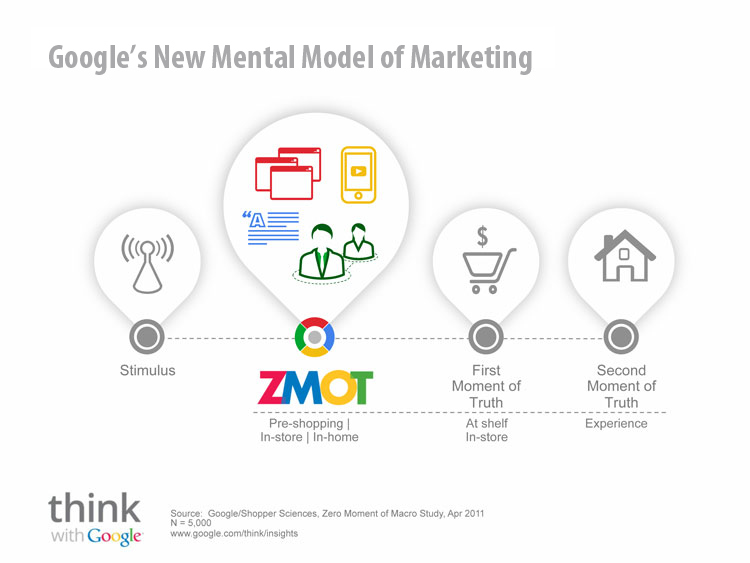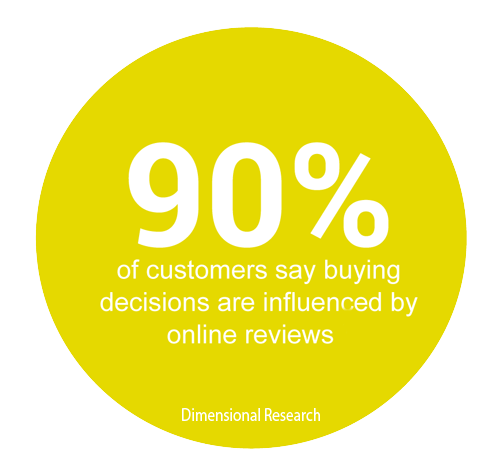 Review Generation - Get more online reviews!
Review generation is a "strategy of obtaining new reviews, responding to existing ones, and improving the future review profile of a business". Technology is a major driver for the community to post reviews, technology can also be used to "monitor, react, and improve" a business's online review profile. Businesses need to focus on getting customer reviews, with an emphasis on good reviews. Our Reputation Management solution will help generate more positive reviews for your business.

Simple dashboard to manage all reviews
Reviews come from many different sources, like Facebook, Yelp, Google Maps, and many others. Wouldn't it be nice to see every review in one single place, and be able to respond quickly?
With Reputation Management, you can!
Our software is fully interactive, you can sort reviews by date, star rating, and source. The software scans the internet (24/7) for all reviews related to your business and alerts you right away to all new reviews. The speed of this technology allows you to see and respond to both positive and negative reviews. You can even share positive reviews across your entire social media presence, right from our easy-to-use software.
Finally, a tool that helps you monitor, react, and improve your online review profile.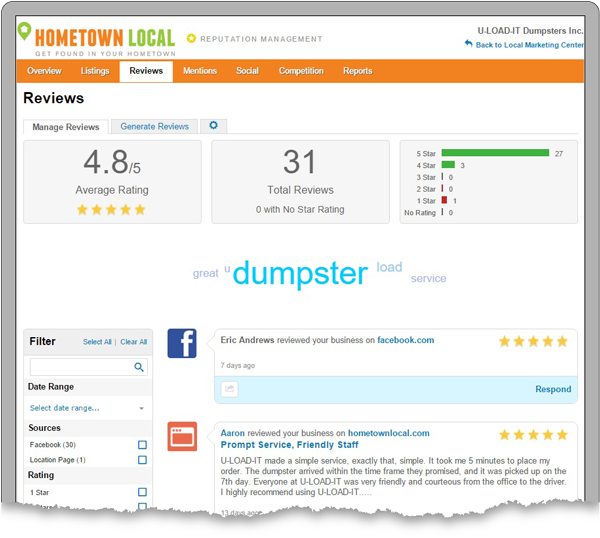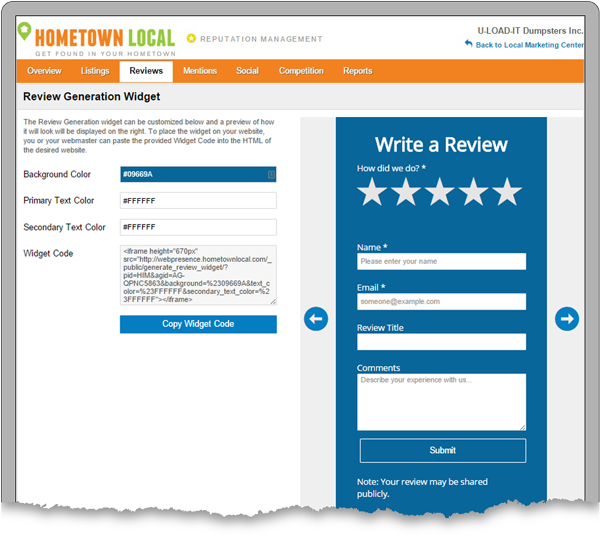 Generate more positive reviews
Reviews are considered "online currency" in today's fast-paced, tech-savvy world. Customers have become accustomed to leaving reviews for all products and services. To stay ahead of your competition you need to acquire more positive reviews.
The easiest method to acquire more positive reviews is to make it simple for your customers to leave reviews. Our review generation widget placed on your own website makes it simple for your customers to leave a review. We eliminate the hassle of you asking your customers to review you on the many competing review sites.
Send all of your customers to your website, have them leave a review, and you decide what is published and what is not. In fact, our software will help improve your review profile on other public review sites.
One. Simple. Solution.
Display reviews on your website
You work hard, let it be known!  Recent customer data suggests that over 90% of customers say buying decisions are influenced by online reviews. Great! Let us help you control this important customer influence.
Our easy-to-use customer display review widget allows you to add your reviews right to your own website. You can even match the color to your website! Once installed, you never touch it again, reviews will be posted as often as you approve them. That's right, you approve every review that gets added to the review widget. No more surprises, take back control of your review profile.
The customer review display widget allows you to give confidence to your prospective customers, right from your own website.