Hometown Internet Marketing LLC Announces New Small Business Service Called HometownLocal, New Service Helps Small Businesses Get Found in Their Hometown
East Grand Rapids, MI (PRESS) March 18, 2014 – Hometown Internet Marketing, a leading national home services lead provider, is pleased to announce its expansion into local online advertising. This new service called HometownLocal makes it simple for businesses to succeed online by eliminating jargon like SEO, PPC, PHP, and Social and creating an effective local online marketing strategy. The new service offers a suite of products that help businesses improve their online visibility, including DirectFeed, PowerSite, and SociaLink.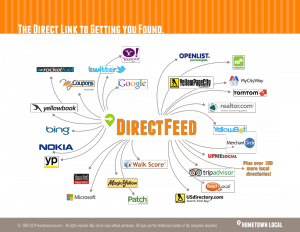 DirectFeed is a must for any business competing online. Search engines rely on signals from well-respected directories to build trust and DirectFeed sends signals weekly on behalf of your business. These signals are considered owner-verified, meeting the highest trust level. DirectFeed targets Google, Bing, Yahoo, and over 125 additional directories. This business listing service removes the hassle of updating business information when changes occur.


PowerSite is a full-featured mobile responsive website that delivers a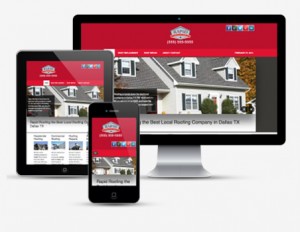 business marketing message powerfully and professionally. The site is Search Engine Optimized (SEO) with all the latest requirements and can be displayed on any device, offering a distinct competitive advantage. These sites typically convert new customers at 4x the current average. Only 14% of current websites are mobile responsive, which may mean a business missing the 131 million users who searched using a mobile device (2012 ComScore).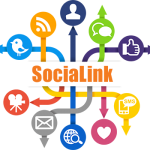 SociaLink is a service targeting social media marketing. This mode of marketing is quickly becoming THE major player in online marketing and not participating is no longer an option. HometownLocal can help any business embrace this opportunity for the first time or help improve your existing social media strategy through SociaLink.
Visit HometownLocal.com for more information or call 877-994-6645 Ext 2.
About Hometown Internet Marketing LLC:
Hometown Internet Marketing makes it simple for local service companies and contractors to "get found" in their hometown. Our local advertising solution is hassle free and uses a "pay for performance" business model.  Hometown Internet Marketing LLC is America's top lead generator in the following service categories:
Hometown Internet Marketing work with over 800 local service providers to display their advertisements on their popular websites. They generate tens of thousands of new customer leads every month for their clients.
Media Contact:
Ed Nyberg
info@hometownlocal.com