FOR IMMEDIATE RELEASE
___________________________________________________________________________________________
Hometown Internet Marketing Becomes HometownLocal, Delivering Local Search Marketing Solutions to Home Service Companies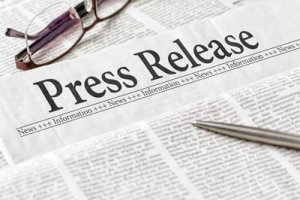 July 30 – Grand Rapids, MI – Hometown Internet Marketing LLC has become HometownLocal, to better align with today's changing needs for local digital marketing solutions. Local search is the fastest growing segment of online marketing and HometownLocal continues to develop innovative solutions to meet these needs.
HometownLocal has established itself as the gold standard in lead generation for select home service categories since 2008. Over the past year, HometownLocal has expanded from its lead generation roots to a full suite of online marketing services including website design, reputation management, social media, business listing service, paid search, and lead generation.
The home service categories that HometownLocal specializes in are waste & recycling, home exteriors, demolition, and excavating. A focused approach on specific home services has led to superior marketing results for HometownLocal clients that far exceed what non-specialist, local marketing companies can deliver.
Successful strategy for local search marketing requires a comprehensive approach summed up in HometownLocal's "Six Building Blocks to Online Marketing Success™".
The "Six Building Blocks to Online Marketing Success™" are:
DirectFeed™ – enhanced business listing service targeting all four major data aggregators, access to over 300 of the top online directories along with Google, Apple, Bing, and Yahoo.
PowerSite™ – full-featured mobile-friendly responsive website that delivers marketing messages powerfully and professionally.
Reputation Management – a platform that delivers enhanced control over online presence by delivering industry-leading review acquisition, monitoring of online mentions, instant notification for new reviews, and benchmarking against local competitors.
SociaLink™ – social media marketing which succeeds by creating and publishing relevant content, uncovering real-time leads, and allowing businesses to communicate with past, present, and future customers.
Lead Generation – Hometown's category-leading consumer websites are viewed by millions of customers each year. Hundreds of thousands become new customers.
Paid Search – Targeted advertisements in Google, Yahoo, and Bing, to get new customers fast with campaigns designed for the best return on investment.
The "Six Building Blocks to Online Success™" are designed to be used separately or together depending on individual business needs. These building blocks serve as a scalable marketing plan to help home service companies develop the strategy that is best for them as they grow their business. View a graphical representation of the "Six Building Blocks to Online Success™".
About HometownLocal
Founded in 2008, HometownLocal is self-funded, profitable, and growing. The company is based in Grand Rapids, MI, but their reach is nationwide. The founder-run team works hard to offer products and services to meet the demands of a changing online world. Through trusted partnerships, HometownLocal has successfully created a suite of products that allow small to medium sized businesses (SMB) the ability to acquire more new customers, hassle-free. HometownLocal's 24/7 Business Center platform enables clients to manage their local online presence, reputation management, and social marketing in one simple, easy-to-use online dashboard.
Trusted by millions of consumers nationwide, HometownLocal also operates consumer websites generating millions of home service leads for thousands of clients.
Visit www.hometownlocal.com or call (877) 994-6645 to learn more about HometownLocal and its suite of digital products and services.